ServiceMaster Restore is Canada's leading disaster restoration company serving residential, business and industrial clients. When disaster strikes, ServiceMaster Restore is the one company to call. For 70 years we have been picking up the pieces following damage caused by fire, water, vandalism, natural disasters and more.
A national network at your side, and on your side
At ServiceMaster Restore, we work with homeowners, business owners and insurance professionals to navigate through the uncertainty following flooding or fire damage. Our national network enables us to offer the scale of a national company, with the personalized service and guidance of a locally owned business. We have agreements with some of the largest property insurers in Canada and can help homeowners navigate through the insurance claims process.
With more than 4,500 franchises around the world, you can feel confident knowing that wherever you are, we're available 24/7 to provide professional, high quality disaster restoration services during your time of need. Over the years, our yellow vans have become a symbol of hope and security for home and business owners who know that ServiceMaster Restore can be trusted to put property and lives back together.
Each independent ServiceMaster Restore business pledges to uphold the high standards of the organization, promising to do the job right. Whether you contract with us for fire damage restoration at your factory, water damage restoration at your retail business or to address wind damage at your home, our service is prompt and the work will be done to your satisfaction.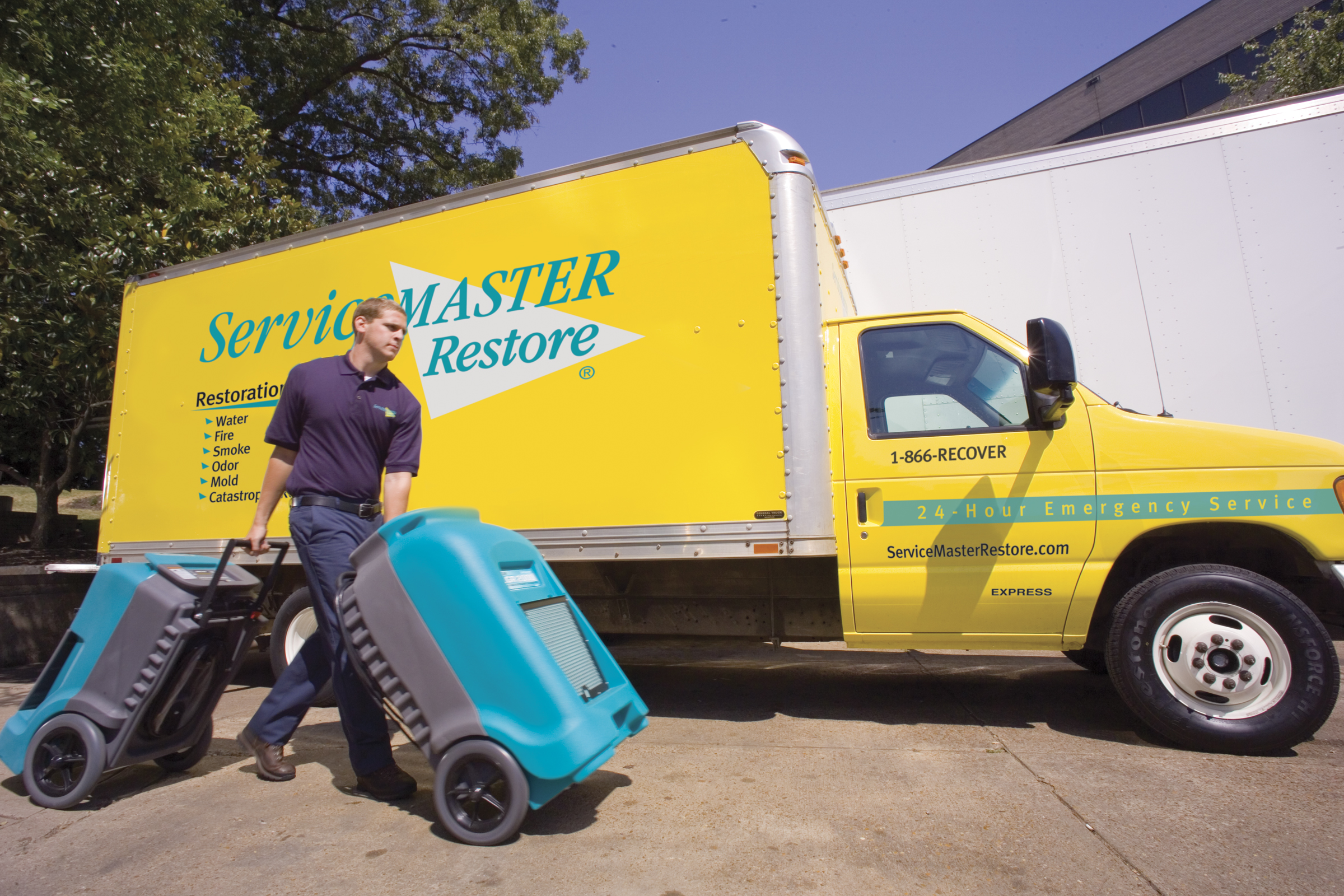 The ServiceMaster Family
ServiceMaster Restore professionals are part of the ServiceMaster family, one of the world's largest and most versatile service networks. Each year, we serve over 10.5 million homes and businesses with services from disaster recovery services to home cleaning services, janitorial and commercial specialty cleaning, furniture repair and restoration, home inspection services, indoor air quality assessments and much more.
---
ServiceMaster is a leading provider of essential residential and commercial services and a well-recognized brand, operating through an extensive service network of more than 7,000 company-owned, franchised and licensed locations.